Tailor-made battery solutions for the most demanding projects. We have experience with everything from cell selection to battery management software design. We will optimize your system based on your performance, reliability, and cost goals.
Battery Management System
Our proprietary battery management system (BMS) designs enable optimized battery usage through advanced SOC and SOH algorithms. Cell voltages and temperatures are measured with 99.5% accuracy and have ultra-low power consumption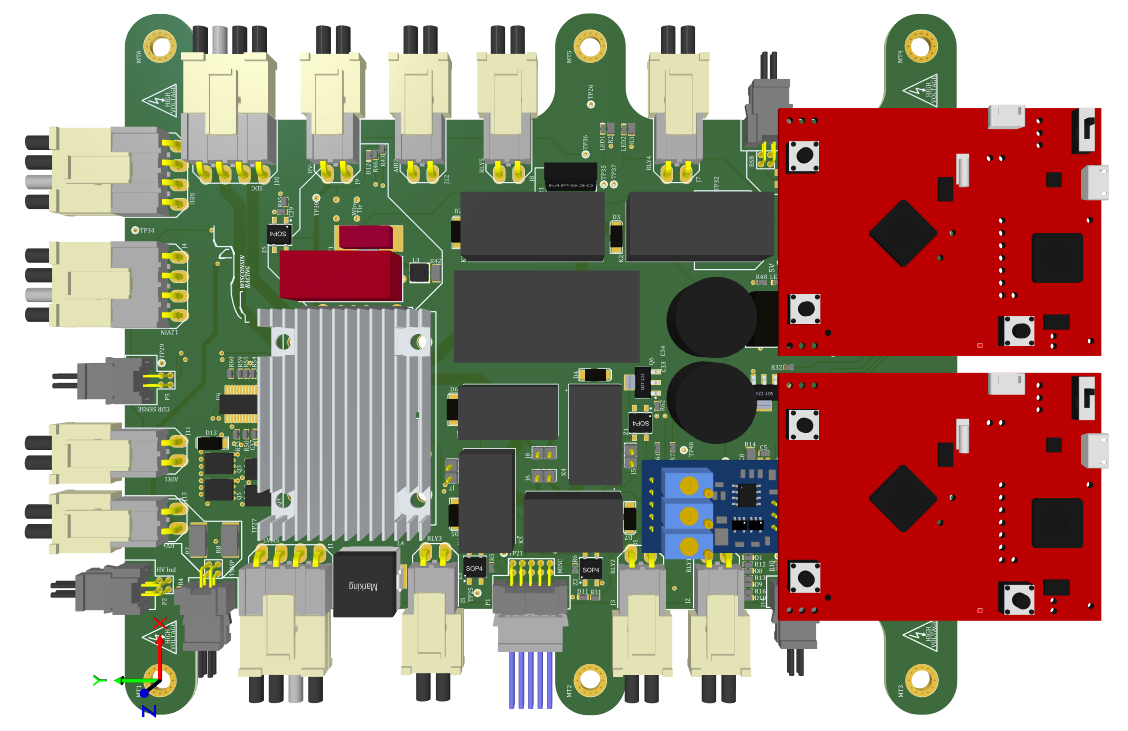 The central battery master unit is responsible for supervising and controlling the entire battery pack. It performs all the SOC and SOH calculations in addition to a number of other safety features. We'll design your battery master unit to meet the functionality you require.

The BMS slave units can monitor voltage and temperature of groups comprised of between three and twelve cells. The slave unit is modular, which allows multiple slaves to monitor packs up to 1000V.
Thermal management of battery packs is a very difficult task, especially with high performance applications. We can design both liquid-cooled and air-cooled systems to ensure that the cells stay within their optimal temperature range. With our thermal solutions, you don't have to sacrifice performance for the lifetime of your battery.